By MAY |
16
September 2021 |
0
Comments
What gap should there be between pendants when installed over an island?
Before purchasing a kitchen lamp, you may face many questions:

How do you arrange pendant lights over an island?
How many pendant lights do I need for a 6 foot island?
How far apart should the kitchen island be from the bottom of the chandelier?
Should pendants be centered over island?

We've gathered some helpful tips for choosing the best lighting arrangement for your kitchen workspace.
Choose the kitchen island pendant lighting you like
There are many different shapes and styles. Some popular shapes include spherical, square, linear, teardrop, bell, and cylindrical. In addition, they
can come in a variety of materials and finishes, such as
metal
,glass, slate, and even concrete!
SHOP ALL PENDANTS!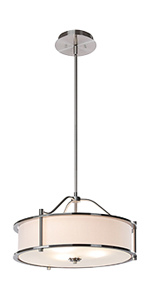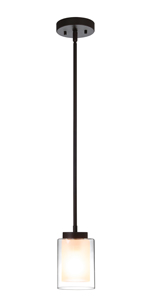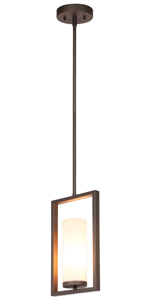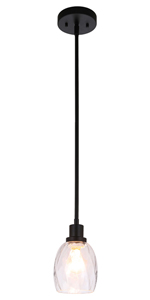 How many pendant lights do I need?
Depending on the size of
pendant lighting
, if you're looking for a large light fixture, the number could be one to three. People who choose small
pendants
usually choose three to five lamps, because if they are too small, they will lose their lighting function
.
How high should I hang my kitchen island pendant lighting?
Feel free to place the pendants in symmetrical lines, or stagger them to your liking for an eye-catching effect. As for their location, it's usually best to hang
the kitchen island light fixture
about 30-36 inches from your island.
Also,w
hen you hang
them
, consider the height of the people in your home.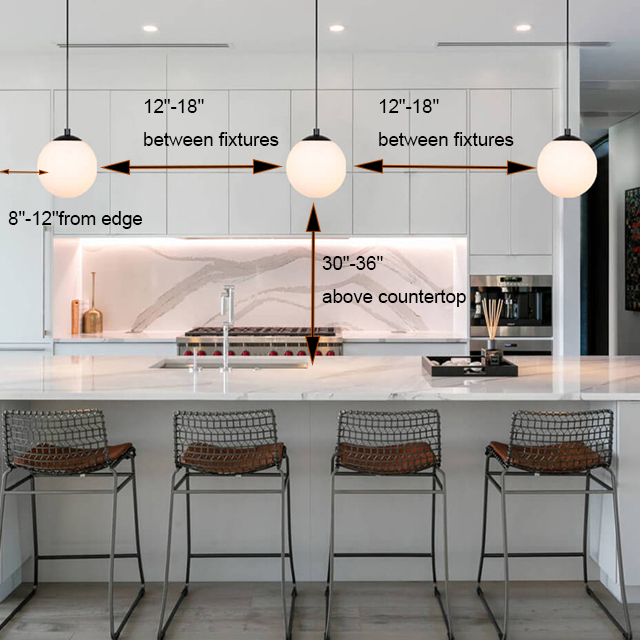 Here's a tip. If you're unsure of the position, try folding paper to the size of the
light fixtures
you bought to simulate the hanging, which will help in future work.

One thing to keep in mind when hanging pendant lights
is to add about 8-12 inches of clearance at either end of the island
.This will provide enough space for people to walk around the island without bumping into lights.
Conclusion
Ask me how far I should hang island lighting
on an island in the kitchen, and I still don't have a word for it.
But if you were to make a rough guess, this is it: For most Spaces, the
pendant lights
above the kitchen island are perfect 12 inches from edge and 30 to 36 inches away from the countertop.
Are you ready to buy the Kitchen Island chandelier?
XiNBEi Lighting
has a large selection of kitchen island pendant lights. Plus, you'll save a fortune on shipping, since all shipping is free!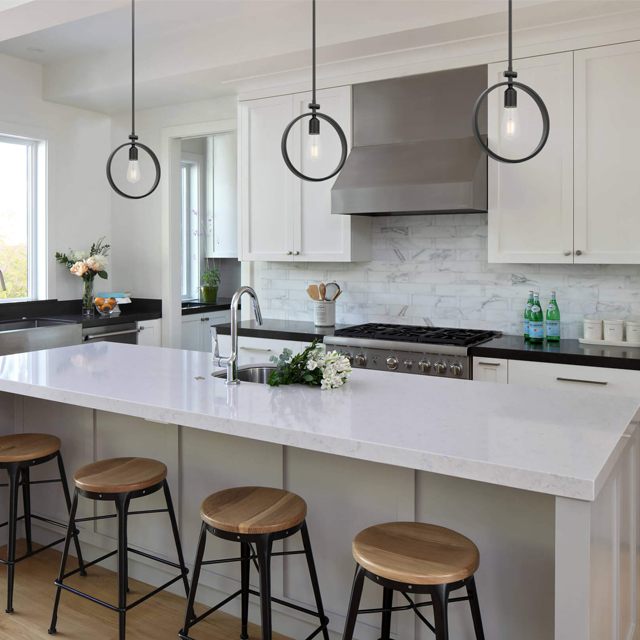 Leave a Reply
Your email address will not be published.Required fields are marked. *